This review was written by myself, first published on the AOI website on 6th June 2018 and is available on their website. The book can be bought online and in bookshops and more information can be reached through their publisher,  published by ISBN   9781783445417    
  'Looking After William' is Eve Coy's debut, and a simply lovely one. Light, bright and happy, with rich double page spreads that meander the narrative through each page interspersed with charming linking illustrations. The raw and almost unfinished quality of Coy's compositions pair beautifully with the confident use of the language and the use of colour in the predominantly watercolour images, is never overpowering, but nicely tempered.  
The images used have a considered approach that allows the simplicity of the image to sing, and the compositions are varied in their formats, adding a different interest to each. The details on each page are small, but never distracting, and the sheer charm of following the surroundings changing around the character are a delight.  
The premise follows 'William' and 'Mummy' spending their day together; getting out of bed, getting washed and dressed, going out for adventures ('William is full of energy and needs lots of exercise') and embarking on some career building for future astronauts and lion tamers.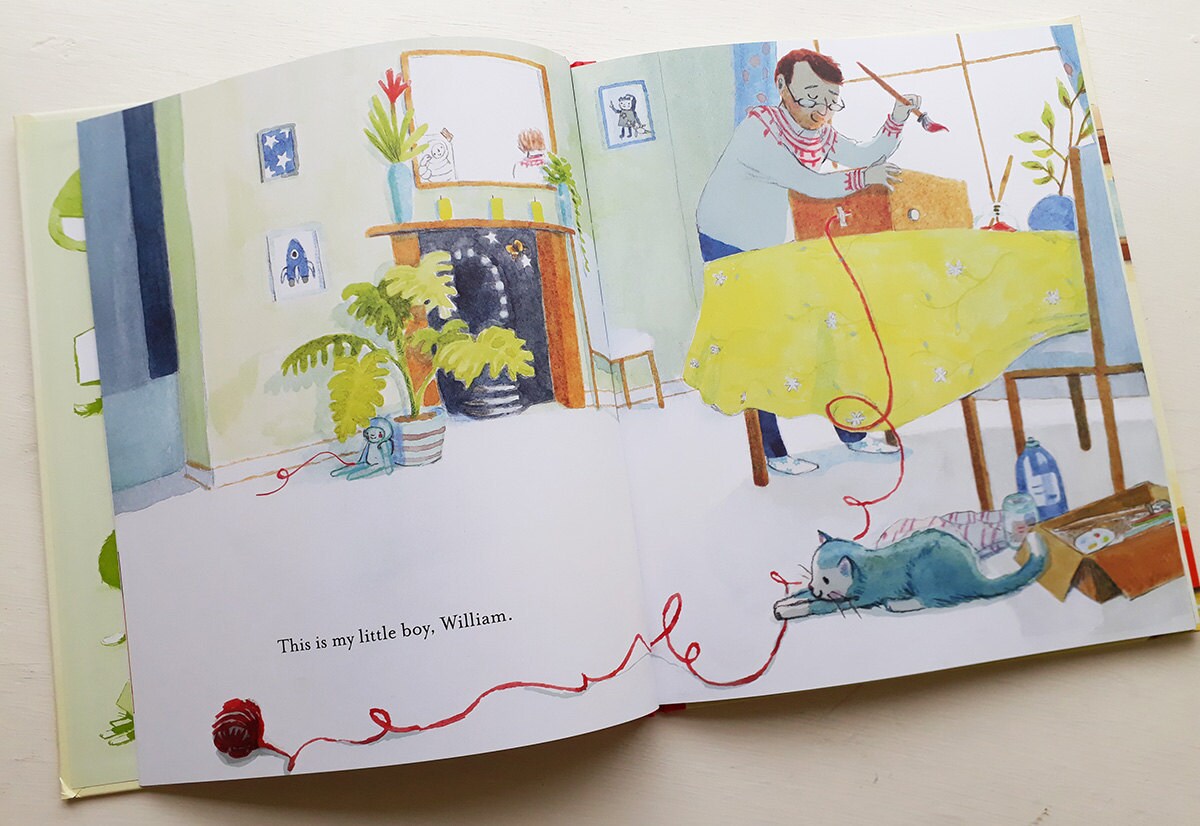 The language leads the narrative through to its conclusion where we learn that really 'William' doesn't want to be a nurse or a detective, but a job that has far more adventure; being the Dad. 'Mummy', the narrator has been William's child all along, examining the relationship from their point of view. William is in fact as much of a growing personality as his 'Mummy' is.  
This light subterfuge flips the narrative on its head and provides the story with the overwhelming realisation that through and through this a book about love, one that infuses the fabric of everyday life. This book will appeal to parents as much as little ones will love the images and story melding together.